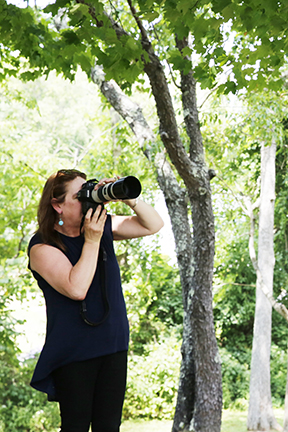 Photographic artist, Maureen Gates, has been capturing special memories for her clients in the Hudson Valley area since 1984. In the summer of 2002, a space became available in Rhinebeck and Maureen was able to realize her decade long dream of moving her studio closer to home. Her success can be attributed to her ability to capture the essence of her subjects and the way she makes everyone feel comfortable in front of her camera. With an eye for detail, light and shadow, she creates images for personal and business use.
Maureen is best known for her contemporary approach to photographic art, blending classical and modern to create natural and emotional images. With an observant eye, she unobtrusively captures every emotion and all the details to record the story of each wedding in her own artistic style. Her work conveys meaning like a piece of fine art. Photography as beautiful and timeless as ever yet more intimate… capturing the spirit, fun & laughter, emotions & relationships between parents and children, between brothers and sisters, the feelings of love at a wedding, and the beauty of a baby. A professional look for a head shot and images that make you, your business and products stand out. With her attention to detail, Maureen creates your very best first impression.
Dancing eyes, the hint of a smile, the touch of a hand, a one of a kind attitude… all this and more magically open up to Maureen as she sees with the eye of her camera. Authentically recording her clients and their loved ones. Maybe it is her passion for the art of photography, maybe it is the rapport she has with her clients. Whatever it is, you will want a portrait, wall art or album of your own.
Many corporations and companies have used Maureen Gates' photographic work for their advertising and corporate purposes. Her client list includes: HGTV, IBM, HealthQuest, Bloomberg Press, National Park Service, Get Real, Culinary Institute of America, North Western Mutual, AG Edwards, Century 21 Real Estate, With You Lockets, Rhinebeck Kithchen & Bath, Crews Painting, Fraleigh & Rakow, Willow Wood, Body Be Well Pilates, Staley Real Estate, Cale Communications, Stone River Gear, ZomaStyle, Willow Wood Lifestyle, Rhinebeck Dept. Store, Milea Estate Vineyards, Ruge's Subaru and many more.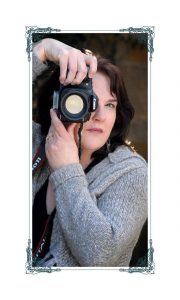 Maureen Gates is a member of the Professional Photographers of America. Maureen is a past President of Rhinebeck Rotary and currently an AG for Rotary District 7210. Maureen holds the Photographic Craftsmen Degree of PPA. She is a past-President of the local affiliate, Hudson Valley Professional Photographers Society of New York. She then held the office of Chairman of the Board for HVPPSNY. Maureen has traveled to lecture and teach other professional photographers. Her Black & White Infrared image, "Enchanted Kiss" was awarded Wedding Print of the Year by HVPPSNY. She was awarded the Fuji Masterpiece for her Black & White photography. Her image "Love is in the Air" was selected Best in Show at HVPPSNY. In 2006, two of her images were selected to be on display at PPA'S National Conference in Austin, Texas. Several of her portraits of children have been selected for Portrait of the Year and awarded many blue ribbons. She has been recognized by "The Knot" as Best in Wedding Photography. Voted Best of Hudson Valley in 2018, Wedding Photographer. Her most coveted "award" is the joy she gives her clients with the memories she preserves for them and the wall art she creates for them.. Maureen resides in the Rhinebeck area with her husband, William Drew and their dog & two cats.